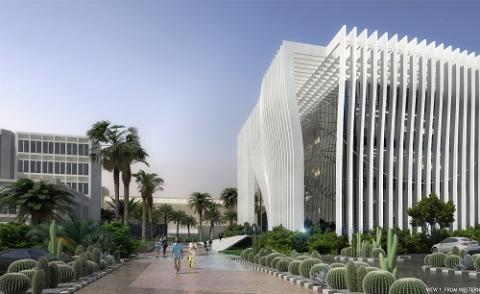 In May 2015, Tel Aviv University has secured the funds for a new building for the Center. Below is a list of milestones towards the establishment of the new building.
May 2015 - Process begins.
June 2015 - Location is finalized.
June 2015 - Strelka Institute is hired to lead the competiton process.
​
August 2015 - Domark (http://www.domark.co.il/

[1]

) is hired to prepare the performance specification.
August 2015 - Kick off meeting at TAU - Initiating the design competetion process with the Strelka team
Kick off meeting, Tel Aviv University, August 20, 2015
October 2015 - Competetion announced
International Architectural Design Competition announced for new Tel Aviv University building (Link)
Shortlist Announced for Nanotechnology Building in Tel Aviv (Link)
March 30-31 2016 - Final proposal review, London, UK
Three Finalists Announced for Tel Aviv University Nanoscience and Nanotechnology Center Design Competition (Link)
(זוכה פרס פריצקר לאדריכלות נשר מהתחרות לתכנון בניין באוניברסיטת תל אביב (הארץ (Link

[2]

)
​
Competetion conclusion, London, UK, March 31, 2016
May 2016 - Competetion is concluded and the winning design is announced (Link

[3]

)
Michel Remon Wins Competition for Nano Building at Tel Aviv University (Link

[4]

)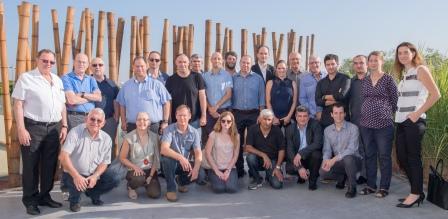 [5]
​ [5]October 2016 - Initiating the design process with Alexis Peyer, Denis Ovize, Yaron Grant and the entire design teams.
October 2017 - Deatiled design begins
January 2018 - Roman Abramovich revealed as $30m. Tel Aviv University donor (Read More

[6]

)

2019 -  Constructions were initiated 

​